Doug's activities in motor sport spanned more than 50 years and he had been a competitor, marshal or senior official at over 1250 events.
It began when he and fellow Senior and Rover Scouts from the 1st Hove Group were recruited to act as checkpoint Marshals on some Treasure Hunts and Rallies and were given 12 months complimentary membership of the Brighton & Hove Motor Club for their services.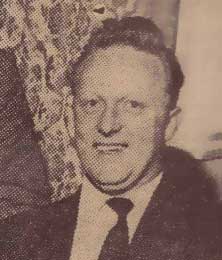 When this membership lapsed, Doug's motor sport participation was put on the backburner, apart from attending some Goodwood Bank Holiday Race Meetings and the Brighton Speed Trials, but it was resumed when he and Pauline married, left Hove for their first home, a flat in Guildford, and met Roger Bailey who had one of the other flats. Roger was working on the competition cars for John Cooper's Racing Team at the time and this was the catalyst for Doug's subsequent involvement in all aspects and levels of motorsport.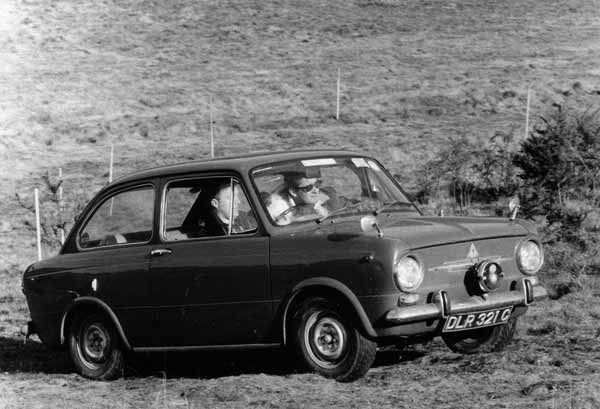 Having met and become friendly with Roger, Doug and Pauline were frequently able to visit the Cooper Racing Team's HQ and Ken Tyrrell's premises, were given passes to go into the Paddock at Goodwood when the team was racing there and met everyone involved; both at the circuit, the premises and at the flat. This led to Doug offering to organise some Treasure Hunts and Driving Tests etc for the Sports & Social Club of the company he worked for, and this led to the formation of a motoring section, which became the Billings Car Club when RAC recognition was obtained. The BCC then started organising proper RAC permit competitions and accepting invitations to co-promote events with several other local clubs, and when he was not organising events Doug. entered Rallies, Autotests and Production Car Trials.
When Doug and Pauline moved from Guildford to Tunbridge Wells they joined the TWMC and the VW Owners Club and quickly became involved with both clubs. After helping with the organisation of several events Doug was elected to serve on the TWMC and VWOC SE Centre Committees. This led to his regularly being the Secretary of the Meetings or Clerk of the Course for Autotests, Production Car Trials, Autocross, the Annual Brands Hatch Sprints, Race Meetings, the original World of Sport Rallycrosses and Stock Car Race Meetings for Spedeworth – at both Brands Hatch and Lydden.
Over a period of some 10 years Doug served TWMC as Competition Secretary, then Chairman and served several terms as Secretary and Chairman of the ASEMC and was appointed as a RAC (now MSA) Steward. He had the ideas for the "Kent & Sussex Trial" – a multi venue, multi discipline event which compressed elements of six different types of club motor sport into one day, and the formation of the TWMC, 7Oaks & DMC, Rochester MC and B19 Motorsport Consortium. He als persuaded the MD of the Kent & Sussex Courier Group to give the green light for sponsorship of an Autocross Championship – The "Courier Champagne Trophy Autocross Championship".
His active involvement with TWMC and the ASEMC was reduced somewhat when he became more committed to circuit racing; as a Club Steward and Clerk of the Course for the BRSCC, the newly formed Brands Hatch Racing Club and an increasing number of RAC Stewarding appointments for National, International and FIA events. For a short period he also served the British Truck Racing Association as Secretary General, but resigned when John Webb & John Symes asked him to join Brands Hatch Leisure Plc as the Group's Competitions Manager. He took up this offer and then divided his time between that and running PMJ Engraving with Pauline.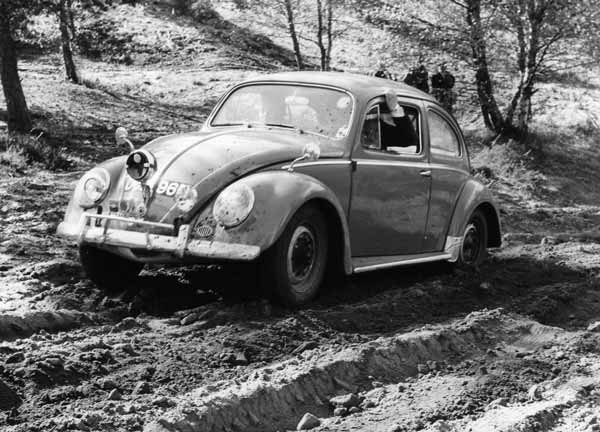 During his periods with the BHLRC and BRSCC he officiated as FIA Steward, MSA Steward, Race Director, Clerk of the Course and Club Steward at over 500 race meetings – at Brands Hatch, Lydden, Thruxton, Pembrey, Castle Combe, Donnington, Silverstone, Mallory Park, Snetterton, Cadwell Park, Oulton Park and the Goodwood Festival and Revival Meetings. And also managed to fit in being Assistant and then Chief Timekeeper at 'The Pylons' for several Veteran Car runs.
Soon after Nicola Foulston became Chief Executive of Brands Hatch Leisure Plc she wound up the BHLRC and entered into a Joint Venture with the BRSCC, so Doug joined the BRSCC staff for a short time, to assist them integrate all the BHLRC championships and race meeting dates into their programme. Once this was up and running Doug. became involved in the formation of SEMSEC, as a joint venture between British Motor Cycle Racing Club, TWMC and BARC SE Centre at Lydden, but SEMSEC's first year was made particularly difficult by a somewhat obstructive influence so the TWMC took over total control and sole responsibility for SEMSEC.