Founded in 1911 TWMC is one of the oldest motor clubs in the country
Although we have always been TWMC originally the initials stood for the Tunbridge Wells Motorcycle Club. It was an era when helmets were only worn by the army and police. Flat cap and goggles were all the early competitor needed. Local Tunbridge Wells lads would tuck their trousers into their socks and were ready for action. The events organised then were Mud Reliability Trials, Night Trials and one Treasure Hunt per year for motorcycle solos and combinations.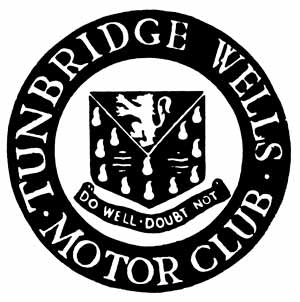 Among the stars of the early days were Bill Jury, Freddie Philpott and 'Tunny' Tunbridge, who all owned local motorcycle businesses. BSA, Norton, Panther, Royal Enfield and Rudge were the makes of the day. Testing courses were found at Holmwood, Langton and Home Farm, Groombridge. The pattern of events varied little at this time and membership fell steadily in the years up to the Second World War. Money was scarce and most members who rode their motor cycles in competition on Sundays had, in most cases, to clean them up and use them to go to work on the Monday. The clubs activities were suspended for the second time when hostilities broke out.
After the Second World War Freddie Philpott cornered the market in khaki-painted Royal Enfields, many were unused and were ideal trialing machines. But peace was to bring a wave of change to TWMC.
A special meeting was convened in 1947 and the club was restarted. Rt. Hon. The Earl Howe CBE, The Earl of Lewes OBE and Lt-Col A.T. Goldie Gardner OBE were three of the Vice Presidents elected and TWMC now became the Tunbridge Wells Motor Club when cars were also represented by their own committee. Eventually the bike boys faded from the scene.
The first events for cars started in 1947 with what would become the annual Rally consisting of Concours d'Elegance and driving tests. Cars were divided into five classes:
1. Veteran Cars – prior to 1905
2. Edwardian Cars – 1905-1916
3. Vintage Cars – 1917-1930
4. Cars manufactured between 1931-1940
5. Cars manufactured after 1941
The event was run in two parts, The Concours d'Elegance, the entrants assembled in St. John's Road and travelled to the Civic Centre where they lined up for judging. After this the cars drove to Forest Road in Hawkenbury for Driving Tests. Extra points were given to cars in class 1 who had driven to the event after midnight the night before without mechanical assistance. Starting in the 1950s TWMC organised the 'Glow Worm' and 'Wells' Rallies which became two of the South Easts premier events and ran until the mid 1960s.
In 1951 TWMC was the first club to use the newly constructed 1.24-mile Club Circuit at Brands Hatch. They organised a New Year sprint that was to become an annual event, attracting an impressive and varied entry.
The club grew throughout the 50s and in 1958 five members took part in the Monte Carlo Rally. They were Alan Fraser, George Faulkner, Bert Harper, David Rawson and Sid Welfare. The 1960s were probably the clubs most prolific period. The three main events for each season were the 'Glow Worm' and 'Wells' Rallies and the still annual Sprint at Brands Hatch. The big names of this era had to be Roy Edwards and Rod Chapman. They competed in Autocross Rallycross and National and International Rallying. Both became well known sports personalities in the process with the press and TV coverage these aspects of the sport had then. Rod became the first TWMC member to become a National Champion when he won the Players No.6 Autocross Championship. Rod later became a European Truck Racing Champion, while Roy won both Autocross and Rallycross National Championships.
John Mew was also competing at National level in a Lotus, Alan Kemp was another rally man, Dick Mullis, Syd Welfare, Jim Mackinnon and Norman Redhead flew the flag in autotests and Harry Deakin, Karl Heim and Doug Jennings were keen Production Car Trialers.
TWMC organised the Second Horseless Carriage Exhibition in 1961 to celebrate its Golden Jubilee. The original exhibition was the first ever in this country and was held on the Agricultural Show Grounds in Tunbridge Wells in 1895, organised by Sir David Salomons. Back in 1895 it was a display of a new-fangled form of conveyance, in 1961 the aim was a celebration of the motor car. The display, on the Pantiles, had a car from each year of the club's life. The exhibition was so successful and generated so much interest that to celebrate the club's 55th year it held the Third Horseless Carriage Exhibition in 1966. Also held on the Pantiles it was opened by Donald Campbell.
From the 60s and into the 70s TWMC were also organising Rallycross events that were televised by London Weekend Television 'World of Sport'. We organised the first International Rallycross meeting which was held at Lydden. We were also organising Race Meetings at Brands Hatch and Stock Car meetings for Spedeworth again at Lydden and the Kent and Sussex Trial. TWMCs Doug Jennings was the brainchild of 'Sprintracing' a new type of speed event that took place at Brands Hatch. It consisted of four car three lap races with aggregate times deciding the award winners. As well as Roy and Rod entries came from Jack La Fort in his Ferrari GTO and Don Harris in a DMF Special.
In 1967 TWMC held its first Autocross at Pembury, later that year a second Autocross was organised at Lamberhurst Quarter. The event attracted a Royal visitor when Princess Anne dropped in with some of her fellow students.
In November 1968 TWMC opened a club house, above the Grosvenor Garage at Grosvenor Bridge. It ran well and provided income, but sadly it attracted the wrong kind of attention and was eventually closed.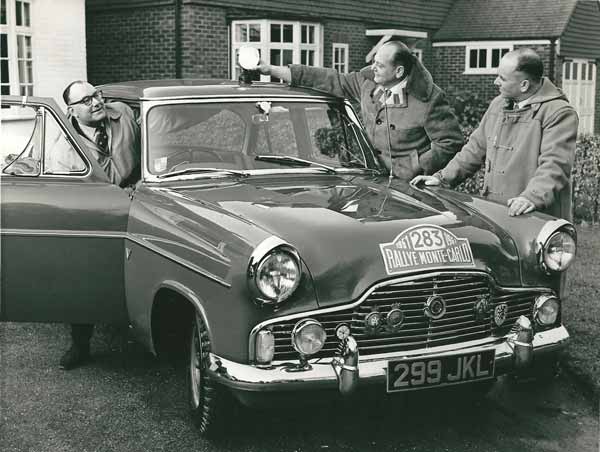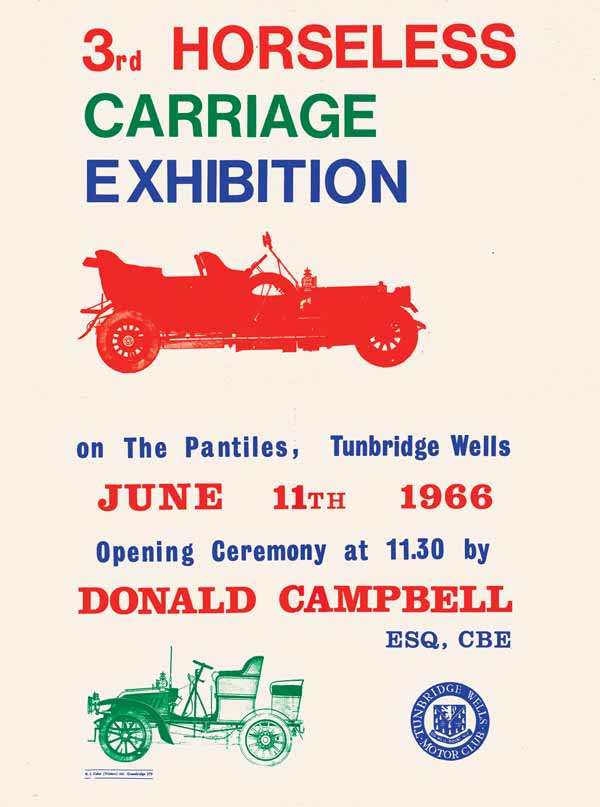 Through the 1970s TWMC continued to organise Autocross and was a regular visitor to Lydden. It would help to organise Rallycross and Festivals of Motor Sport which would include Formula Ford and Banger Racing in the same meeting. In 1977 TWMC was the first club to stage Citroen 2CV cross at Brands Hatch.
In 1981 TWMC celebrated its 75th anniversary by holding an exhibition of British cars in the Calverley Grounds Tunbridge Wells.
A new enthusiasm for clubman level events was born in the 80s with the arrival of the Greenfield brothers. Jim and Ken armed with various cars but mostly with Escorts would attempt all events at competition and organisation level. It was another strong phase for TWMC with a remarkable calendar of events. Members would travel to Lydden 14 times each year to marshal both Rallycross and Race meetings. Three Autocross events were staged each year, six PCTs, six Autotests, an annual Multi-Venue Trial and various Scatter Rallies and Treasure Hunts.
Beside the enthusiasm for our own events our members were involved in all forms of the sport. Jim and Ken found time for Road Rallying and we had a keen Classic Trials fraternity with Duncan Welch, Glynn Lobb and Geoff May among them. Henry Pearman attempted and won the Pirelli Classic Marathon in his E-type Jaguar. Gary Baker, Terry Briggs, Mark Lloyd, Warick Barnes and Ross Browning were all competing in Rallycross. They used some interesting machinery: Gary started in a Chevette and progressed to an RS200 and Terry started with a Ford powered Renault Alpine. Ant Miles and Charles De Garston built, rallied, crashed and blew-up various Escorts. Steve Farman built a Minicross car and won his first race and season in it.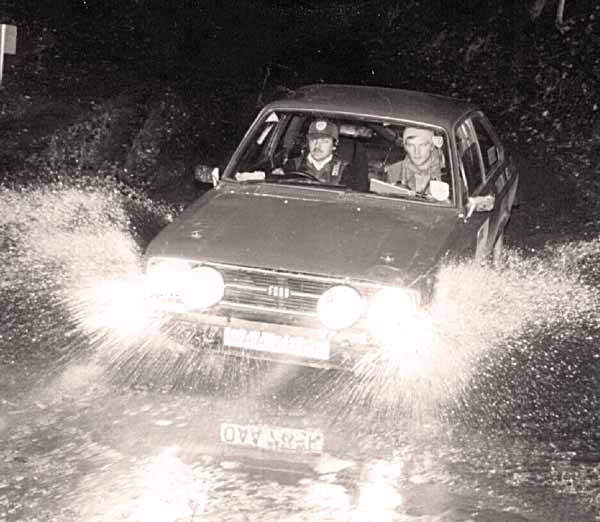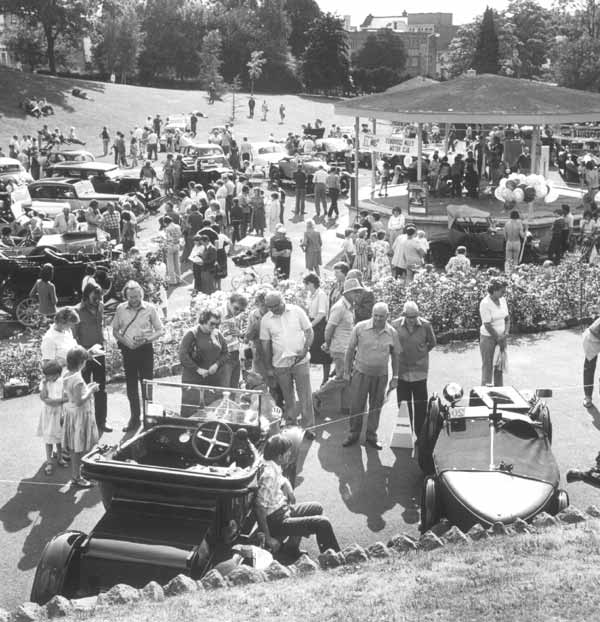 Into the 1990's the latest strong period continued. We were organising Sprints at Goodwood, Production Car Trials and Autotests. We also returned to organising Stage Rallies at Goodwood, Longcross and even at Lydden.
But the 90's brought with it change – the design of cars with skirts and spoilers put a stop to the casual competitor turning up in their every day car for a weekends Trialing or Autotesting. TWMCs long history of Autocross events came to an end when it proved impossible to find a venue.
In 1995 TWMC took over the management of SEMSEC (South East Motor Sport Enthusiasts Club). SEMSEC is a club organising Race and Sprint meetings at Lydden and promoting championships for sports, saloons, silhouettes and single seater racing cars. The SEMSEC club officials were mostly supplied by TWMC and it became the bulk of the competition events TWMC attended. But SEMSEC did not service the recession in 2008.
In the late 1990s TWMC returned to Hillclimbing joining Hastings 1066 Car Club to orgainise the Pestalozzi Hillclimb in Sedlescombe near Hastings. Sadly this event only ran for a couple of years before it was initially stopped by the foot and mouth outbreak and did not recover for various reasons.
Today TWMC organises a popular Evening Autotest Series and a host of social events including Treasure Hunts, Film Nights, BBQs, visits to Hot Rod racing and much more. The biggest success for TWMC in recent times has been its promotion of the All Circuit Sprint Championship. This championship was originally based around circuits in the South East, but as these have become less economical to hire the championship has spread to events across the country.
Over the last five years we introduced The Wells Run, a non-competitive navigational road run for classic and sports cars.