Rod Chapman joined TWMC in 1960 when he entered a test day at Brands Hatch in an E-type Jaguar. His winning ways surfaced immediately, his prize was a bunch of flowers - how sweet.
Trying his hand at TWMC PCTs gave Rod the feel for mud and he quickly moved to Autocross using a Mk1 Lotus Cortina. He used the same car on the BBC TV special stage event and for the first two, ever, Rallycross events. 1967 was a good year, taking the Autocross championship and his battle with Roger Clark at a Lydden Rallycross meeting for ABC TV was described in the press as one of the most exciting motor sport spectacles of that year.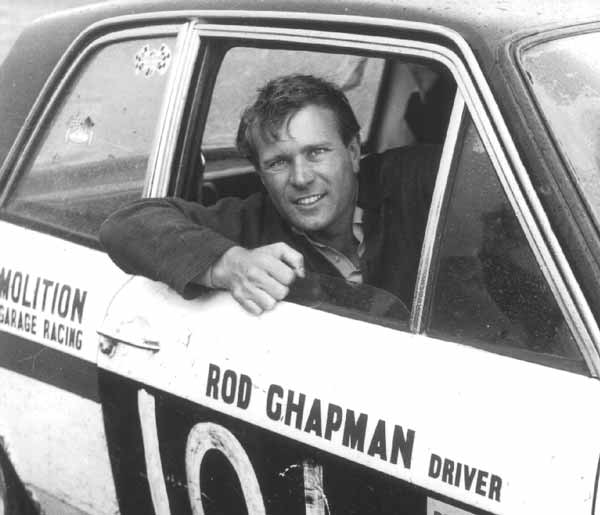 A few years later Rod entered a race at Brands Hatch in a Volvo engined Ford Cortina, but the engine blow-up in practice. Luckily another engine was borrowed and the race was won beating the works entered cars. Within a few days Ford were on the phone offering a works contract. For the 1970 BBC and ITV Rallycross event Ford built three 3 litre 4WD Capris. Two were for Roger and Stan Clark the third was for Rod. Also that same year British Leyland supplied a Triumph to do French Rallycross events.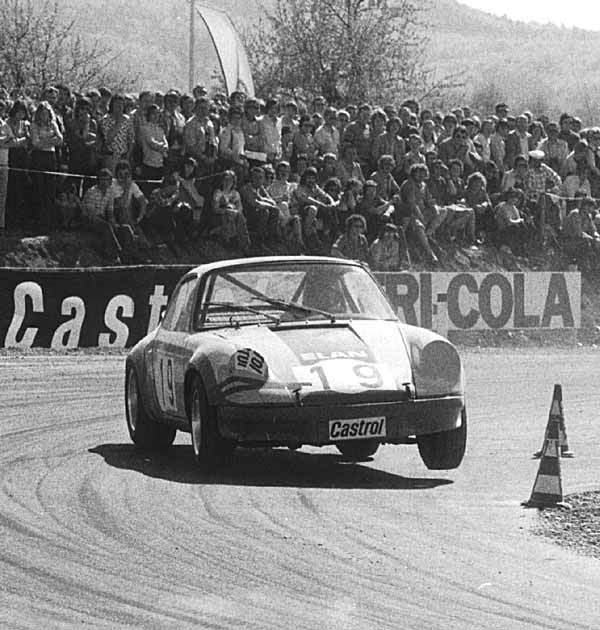 Rod was amongst the first to use Ford's new twin-cam Escort. And to great effect when he triumphed in the first ever European Rallycross Championship in 1973. During this campaign, at a round in Germany, Rod's Escort glanced off of another car was thrown in the air, turned full circle and landed on the roof of another car. Rushed to hospital with cracked ribs, severe bruising and shock he demanded to be let out after only an hour and went straight to Finland and won the next round in a hurriedly prepared spare car.
Before retiring in 1977 to concentrate on his haulage business Rod's last official races were not in his usual Ford, but in a Porsche 911.
Rod built successful haulage and demolition businesses. Starting originally from his parents' home with one vehicle he had turned it into a considerable enterprise by the time he was 30. Rod attributes a lot of his success to luck, but when the owners of an old quarry in Tunbridge Wells wanted to sell they didn't see the potential Rod did. Filling in the quarry with the rumble from his demolition business he eventually built warehouses on it and today we have Chapman Way.
Eight years after retiring Rod returned combining his knowledge of trucks and racing. Driving his 10 litre 300bhp Ford Cargo he became the winner of the first European Truck Racing Grand Prix series. Rod also came 5th in the alternative LeMans 24 hour race for trucks. While partnered by, TV and Radio's, Mike Smith They became the winners of the first truck endurance race held at Brands Hatch, setting a new lap record in the process.