Roy Edwards joined TWMC in 1948 and true to TWMC's roots Roy's competition career started on motor cycles. Starting in 1952 with trials and scrambling he started his impressive trophy collection.
It wasn't long before Roy was on four wheels, he transferred his winning ways to go-karts. But Roy's rise to fame came in the 60's when he made the switch to cars. Various cars were raced, sprinted and slalomed including a Jaguar Mk2 and Lotus 2+2.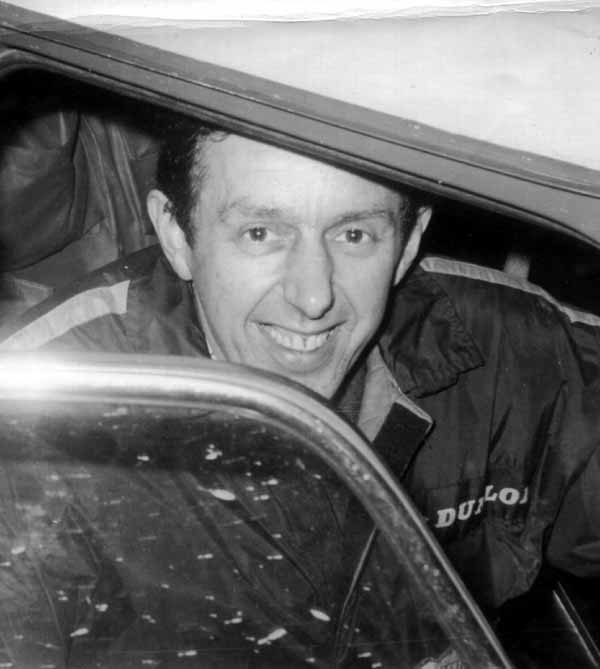 Roy's most popular choice in which to thrill the crowds with his exuberant style was the BMC Mini. Despite being 6'4" his partnership with the Mini was a very effective one. Roy became well known to televisions audiences all over England through his successes in Autocross and Rallycross. The British Autocross Championship was won in 1964 and British Rallycross Championship in 1967.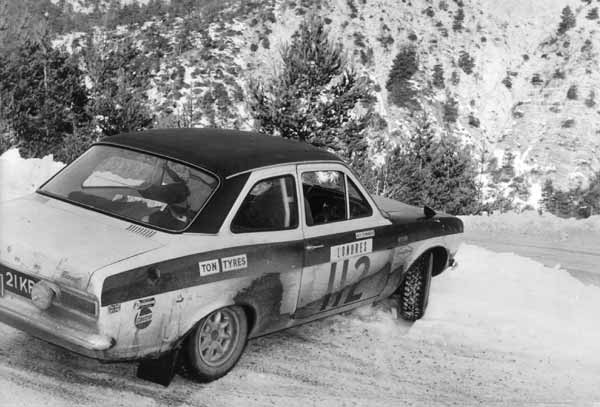 Roy was well known through his business; Tunbridge Wells Tyre Service originally in Garden Street, Tunbridge Wells and later at Camden Road Tunbridge Wells, Quarry Hill, Tonbridge and Haarlem in Holland. Roy's motor sport fame and popularity bringing valuable publicity was well as the benefits of practical experience. In its day TON Tyres, as it later became known, was probably the largest independent stockist in England. Later Roy started TON Auto Centres in the UK and Holland which offered a range of competition spares and also prepared the Escort TTA modelled on Roy's own rally Escort.
In the later 60's Roy turned to using an Escort twin cam and entered many major events including the Monte Carlo and Tulip Rallies. Having won more than 250 trophies Roy hung up his crash helmet in 1971 finishing in style by winning the 'President's Stage Rally' run by the Margate and District MC. Roy became TWMC President in 1980 after the retirement of the Marquess of Camden who held the position for 33 years.
Roy's retirement lasted 25 years, his comeback happened when he was invited to take part in a historic John Players Autocross event in 1996. This re-awakened his taste for competitive driving and a replica of his original mini was made. Roy now has a replica of his old Escort and a MK2 Escort in the livery of his current business TON Hire. Historic events are now Roy's scene as well as some modern sprint events at Lydden and Crystal Palace. Most recently Roy has competed in Historic Rallies at home and in Europe including a past masters event preceding the Semarino Rally.
Roys return was not done alone, he is co-driven by his old friend Jane Broecke from Belgium. And Olly Fewings who is Roy's long serving mechanic from the early sixties and now is again doing pitwork and service on the classic and historic events. At a recent rally in Belgium Roy had a big accident which culminated in a deep drop into a storm water dyke. Roy was unconscious for 4 hours and fractured his pelvis in two places. Undaunted Roy and his car have both recovered.